Contact Us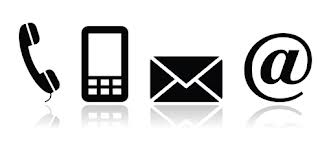 General Office Hours:
Monday, Tuesday, Thursday and Friday: 9:00AM to 5:00PM
Wednesday: Closed
Saturday by Appointment Only

We are always thrilled to hear from our patients and our future patients.
Feel free to contact us with any questions or comments!
Phone: (407) 341-6667

Fax: (828) 229-1666
Email: ih.admin@drcydcharisse.com
St. Louis Location: 2318 Hwy 94, South Outer Road, St. Charles, MO 63303
Florida Loaction: 2000 N. Alafaya Trail, Suite 600, Orlando, Florida 32826
Fee & Payments:
We accept cash, check, pay by Zelle and all major credit cards for office visit fees

Payment is due in full on the day of the office visit.
Office Visit:
Please be prepared for gait or running analysis; bring running shoes, shorts, T-shirts (male), tank top/sports bra (females).
Dr. Williams is pleased to have you as a patient. If you have any questions,
always feel free to contact our office and our trained staff will assist you in any way possible.

We Accept Care Credit Apply Here: